Page-Links Plus is Studio Hyperset's WordPress pagination plugin. It helps WordPress developers, site managers, and lay users paginate content easily and efficiently by allowing them to manage pagination parameters via WordPress' intuitive administration framework.
Today, Studio Hyperset launched the Page-Links Plus Community: a place for users to get support, discuss usage, and share WordPress pagination strategies and best practices.
The community has three arms:
the community forum where users can discuss Page-Links Plus as well as WordPress pagination strategies and best practices;
the suggestions forum where users can help guide the development of the pagination plugin by making suggestions for future releases;
and the support forum where Page-Links Plus users can get support for the WordPress pagination plugin.
Get the most out of your online marketing efforts
Set Your Words on Fire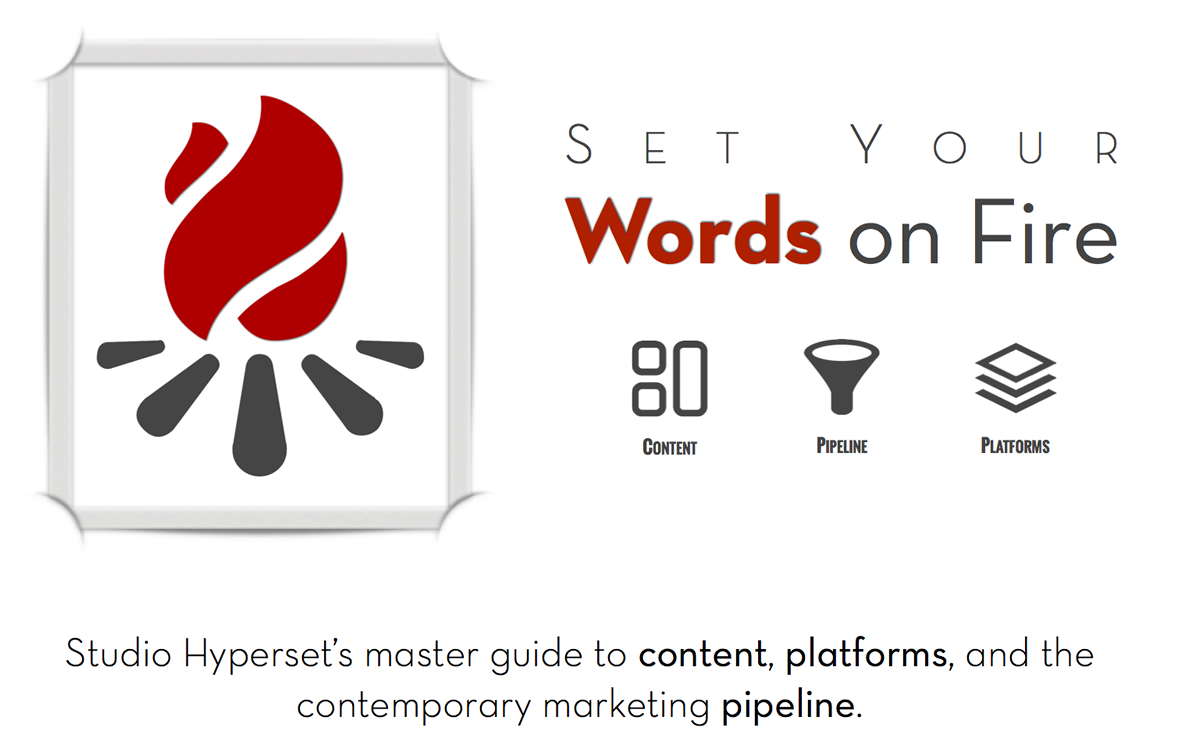 Studio Hyperset's master guide to content, platforms, and the contemporary marketing pipeline.