Studio Hyperset just launched the new issue of Bright Lights Film Journal. Issue 77 features new work from Andrew Grossman, Alan Vanneman, D. J. M. Saunders, Lesley Chow, and a banned interview with the late Gore Vidal.
Get the most out of your online marketing efforts
Set Your Words on Fire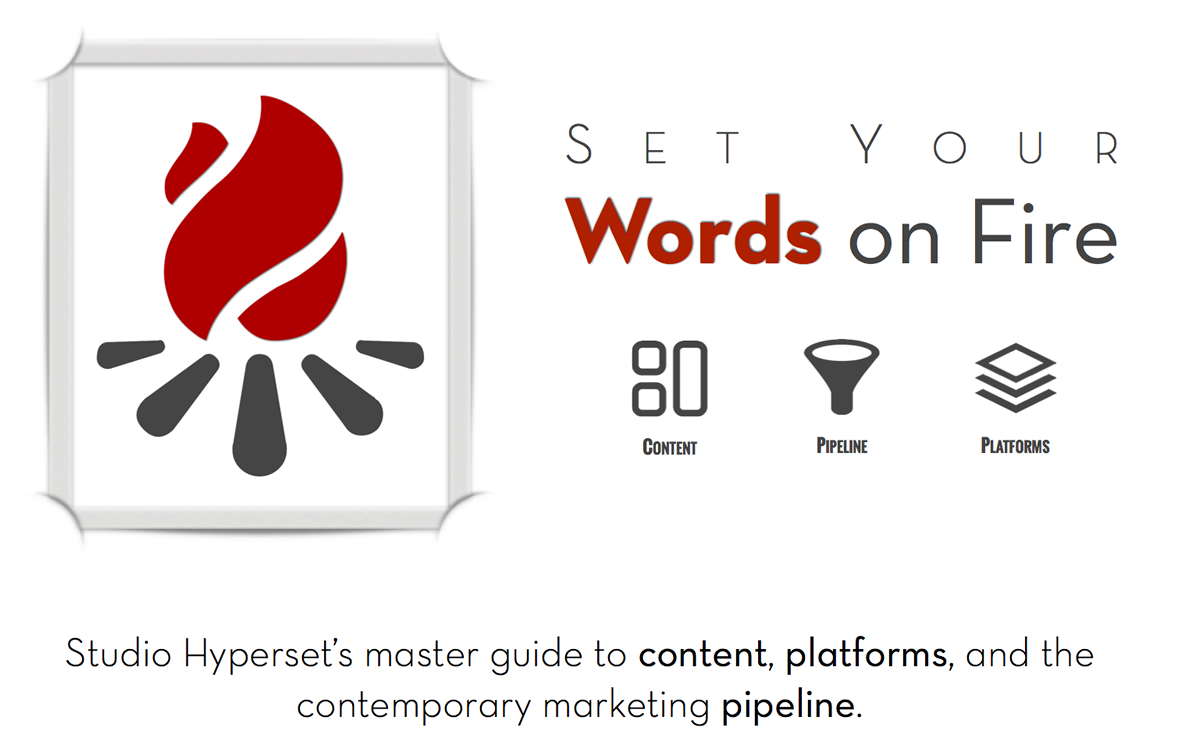 Studio Hyperset's master guide to content, platforms, and the contemporary marketing pipeline.