Studio Hyperset is searching for a business development specialist who will play a crucial evangelist role. Using strategic, data-driven prospecting and outreach activities, this person will help us increase revenue, expand our professional network, and convert new business. The ideal candidate is self-motivated and passionate about learning, experimenting, and other challenges commonly experienced by early hires at growing companies.
Learn more and apply here: studiohyperset.com/careers/
Get the most out of your online marketing efforts
Set Your Words on Fire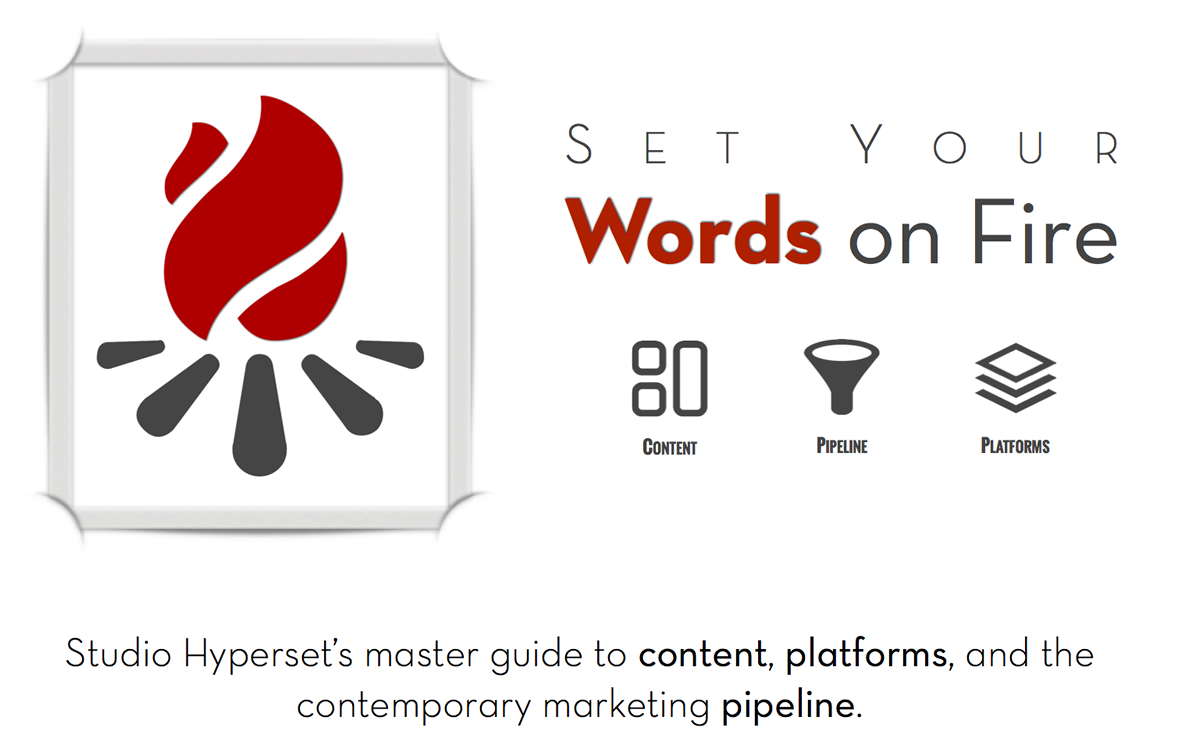 Studio Hyperset's master guide to content, platforms, and the contemporary marketing pipeline.