PLP is a WordPress pagination plugin that helps users paginate content easily and efficiently. Studio Hyperset released v.2.4 of the plugin today.
Here's a release update summary from the changelog:
Bug fix
– Improved support for short URLs (eg., bit.ly)
Feature enhancements
– Install "environmental" status report (PHP, WP, PLP version numbers; theme wp_link_pages support)
– Page List / Multi-Page toggle
– Miscellaneous minor updates (copy, links, images, &c.)
– Module version number standardization per main PLP release
Get the most out of your online marketing efforts
Set Your Words on Fire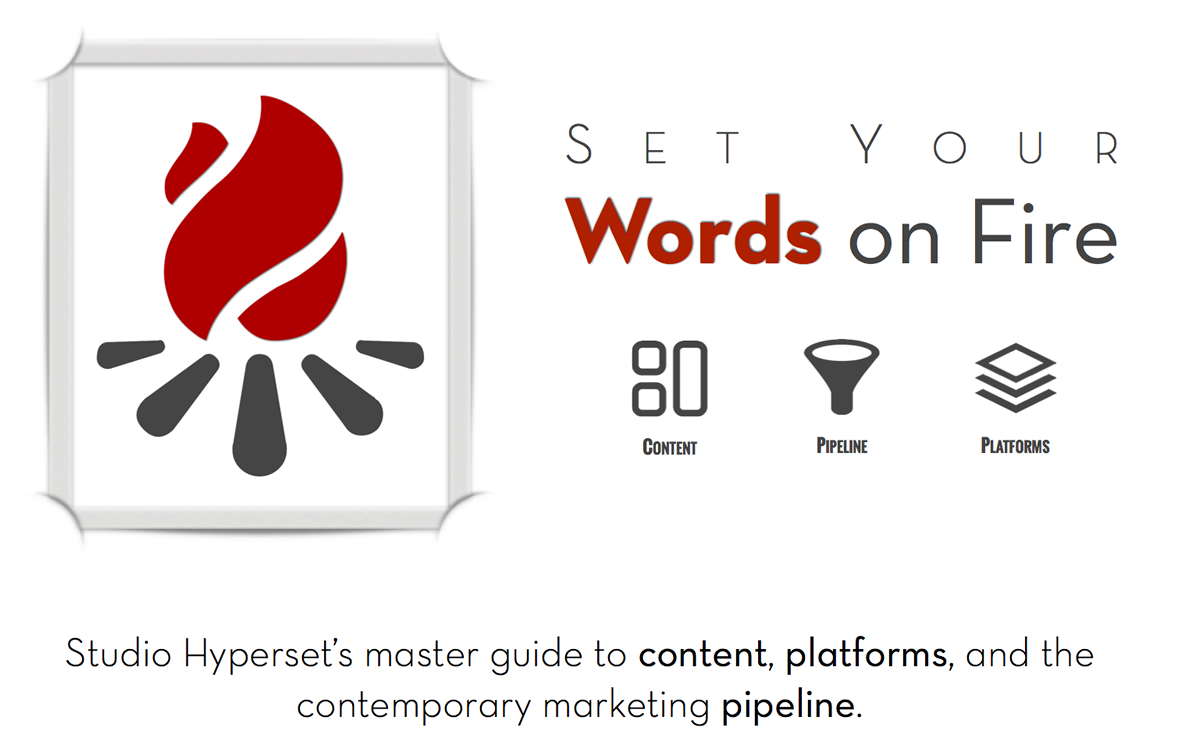 Studio Hyperset's master guide to content, platforms, and the contemporary marketing pipeline.