Studio Hyperset recently began working with a Southern California legal media developer. Serving the legal community for over ten years, this client specializes in website design and video SEO, and Studio Hyperset produces, post-produces, and embeds HTML5-compliant videos for the firm.
The most recent appears below and on the client's SH page.
Get the most out of your online marketing efforts
Set Your Words on Fire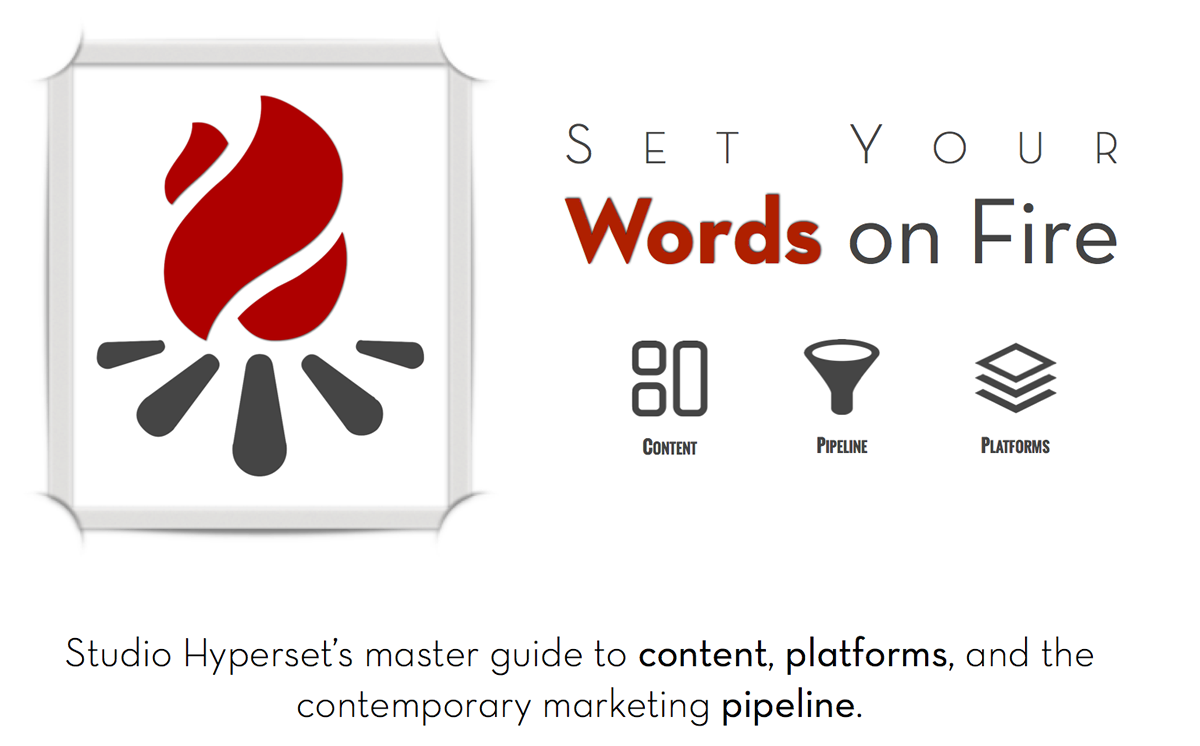 Studio Hyperset's master guide to content, platforms, and the contemporary marketing pipeline.