UK-based Dog Horn Publishing recently released an anthology edited by SCRIPTjr.nl contributor Tom Bradley. The anthology also features an essay by SCRIPTjr.nl editor Quimby Melton.
3:AM Magazine senior editor Darran Anderson reviews the anthology here.
Get the most out of your online marketing efforts
Set Your Words on Fire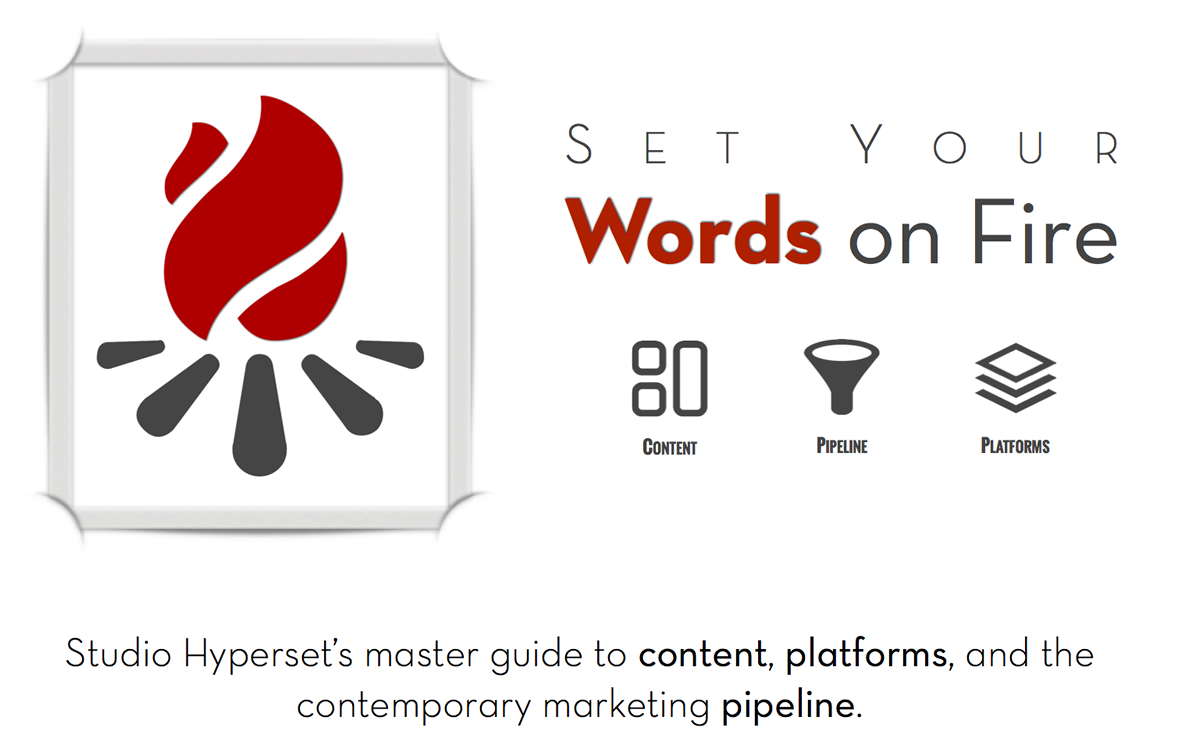 Studio Hyperset's master guide to content, platforms, and the contemporary marketing pipeline.