Dream away and dream big
Whitney Allison is Studio Hyperset's Marketing Director. She studied Marketing with a minor in Management Information Systems at the University of Texas at Austin. She's worked as a Field Marketer at Clif Bar — where she fell in love with their company culture — and at CheckMark as a Marketing Associate. For the past three years, she's also competed as professional cyclist for Colavita-Fine Cooking Women's Pro Cycling, spreading the good news of bikes and olive oil. She co-founded the Fort Follies, a women's cycling group geared for women to get more into riding. In addition to working with Studio Hyperset, she is the co-founder of Peritus Coffee: a craft coffee roaster in Fort Collins, CO.
Tell us a little about your position at Studio Hyperset.
Studio Hyperset has been such an unexpected joy. Rarely do you find a company that takes your expectations and throws them out the window in favor of something greater. My role at Studio Hyperset is serving as the Marketing Director. In part due to Studio Hyperset's design and in part due to business today, my role is constantly evolving but includes overseeing our internal marketing as well as work with client marketing projects. Technology is constantly evolving and is also rapidly affecting consumer behavior and how they want to be reached or not reached by companies.
Do you have other ventures you are currently pursuing?
Yes! I dabble in a few things. Outside of Studio Hyperset, about a year ago, I launched a coffee roasting business, Peritus Coffee Roasters, with my dad here in Fort Collins. I also race road bikes professionally for one of the longest-lasting women's professional cycling teams in the United States. It's fascinating how marketing looks different for each of these ventures.
How do you work efficiently? Are you 100% virtual?
At Studio Hyperset, we're totally remote. A few of us are located in Fort Collins, and we do get together from time-to-time at coffee shops, but it's not necessary for doing a great job. For me, there are two main components for working efficiently:
(a) Setting aside distraction-free time with a purpose. I'm a huge planner and always have mini-goals and focuses to keep me on track. Setting aside time for those specific goals is essential.

(b) Using clear, concise communication with teams. Ask questions and use communication tools like Slack, Basecamp, and Google Docs
What project management strategies do you use?
Effective listening skills and ample research are essential to starting any project. Especially as an outside agency, being able to listen to a client enables you form a real bond with them and understand their needs. When working with many agencies, clients can feel unheard or that the agency knows everything. Really, projects should be collaborative, and agencies should form a team-oriented relationship with clients, letting them know that we're moving toward the same goals. An accurate understanding of a client's problem not only allows projects to be completed in a timely manner. This understanding allows agencies to surpass a client's expectations.
From an internal perspective, effective project management requires free-flowing, open communication as well as clear delegation. Considering the scope of marketing projects these days, being a marketing jack-of-all-trades isn't terribly practical. Delegating tasks to people who excel in certain areas allows for a better and faster result. We constantly evaluate our internal workflows and look at how we can make things run better and better.
Working with a great team is a huge plus too!
What is the value of effective communications?
Ironically, with all the tech-focused communication tools, effective communication is often lacking. (Imagine going to dinner with a friend who has his or her nose in Instagram the entire time). Effective communication establishes expectations. In that same way, it's important to be up front if those expectations need to changee. If you are a good communicator, when challenges arise, people are generally more empathetic.
How do you help SH's clients reach their goals faster.
This goes back to listening and communication.
Once we've established goals and pain points, we can design a realistic plan to help ease those pain points and reach those goals. The amazing thing about Studio Hyperset is that it's designed to embrace just about any idea. Building a new business' first marketing campaign, designing and building a new app, creating content of all sorts — all of this is possible. We have access to amazing talent whenever we need it.
As such, we tell our clients to dream away and to dream big.
Build great relationships with your customers and teammates
Download this eBook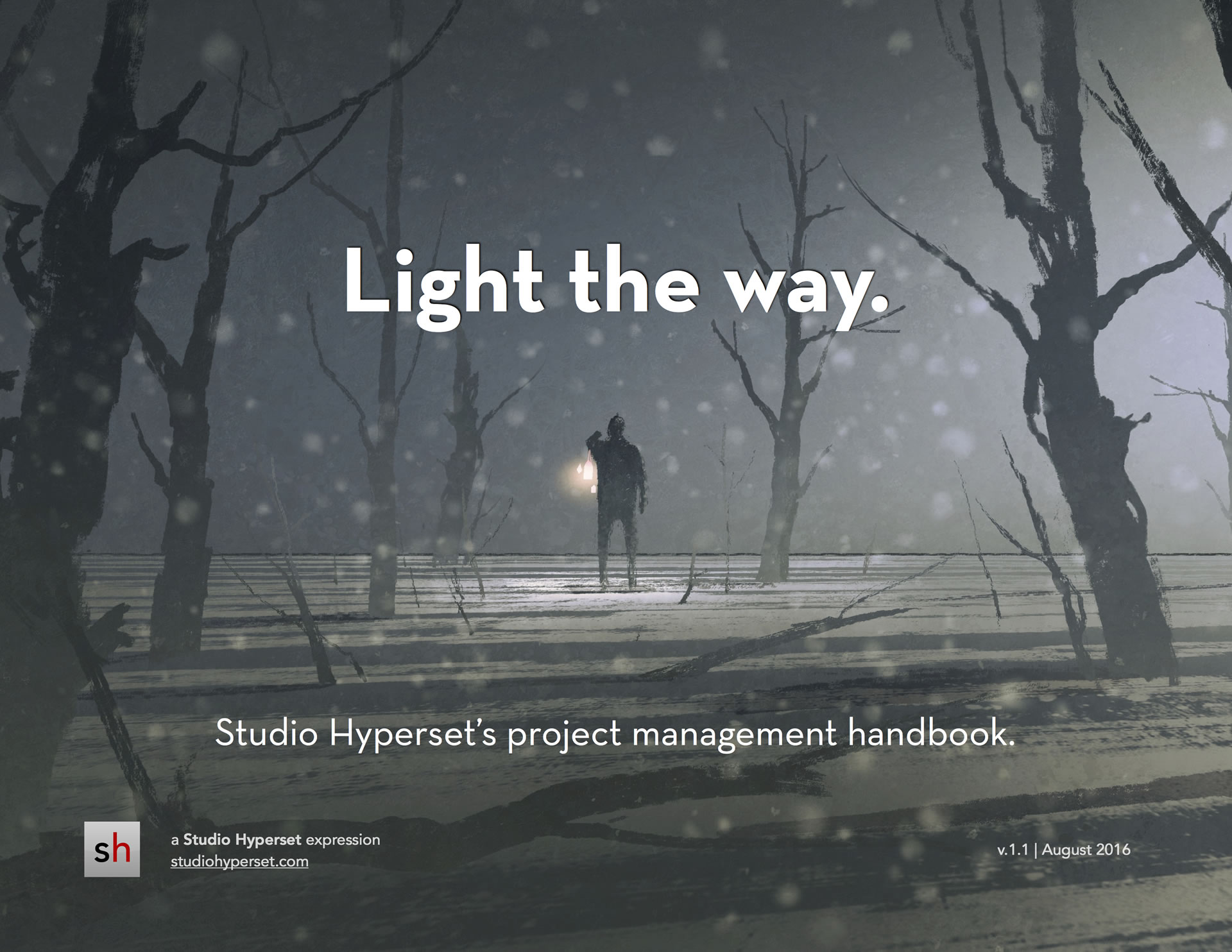 Learn how effective communication systems can help you build great relationships with customers and teammates.